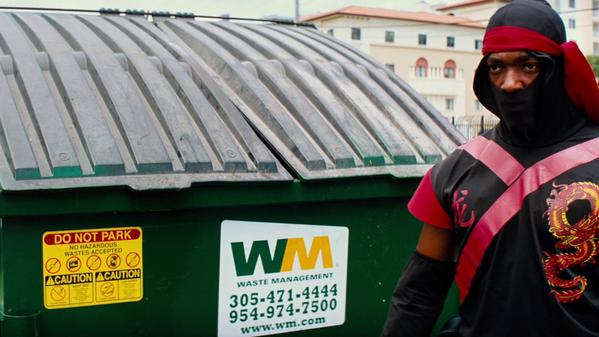 Anthony Mackie's Ninja Costume
In Pain and Gain, Anthony Mackie plays Adrian Doorbal. If you've seen the film you know why he is wearing the ninja costume in the above image, if you haven't, well…go see the movie and find out. It looks like the costume Anthony wore had a different head piece than the one that sells with the costume, but the body looks like an exact match.
However the original costume seems to be out of stock now, so we will just link you to a bunch on amazon.
$25.99 @ party outlet →
Filmgarb uses some income earning affiliate links