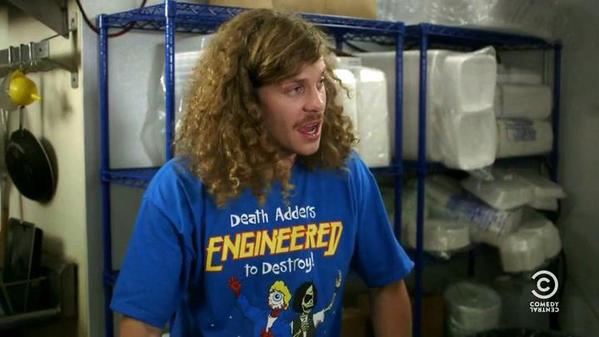 Blake's Bill and Ted's Shirt
The shirt Blake is wearing in this episode of Workaholics is paying tribute to one of the best movies of the 80's; Bill and Ted's Excellent Adventure. The t-shirt is made by Mishka NYC and is appropriately named, the 'excellent adventure' death adder's tee.
Unfortunately this t-shirt is from 2012 and no longer sold at most retailers.
unavailable