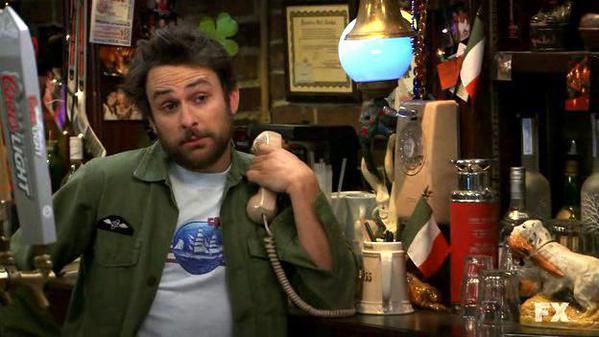 Charlie's Green Army Jacket
Charlie sports this green army jacket in many episodes of It's Always Sunny in Philadelphia. These types of coats are commonly referred to as fatigue jackets/shirts, for those of you trying to verbally nail down the style. Obviously it won't have the patches (which looks like some sort of Aerosmith logo), but who wants those silly patches anyway?
Edit: As someone as commented below, the patches are actually the logo for Navy Aviation Electronics and a ruptured duck patch (whatever that is). Now you all can stop emailing me about them.
$20.00 @ amazon →
Filmgarb uses some income earning affiliate links