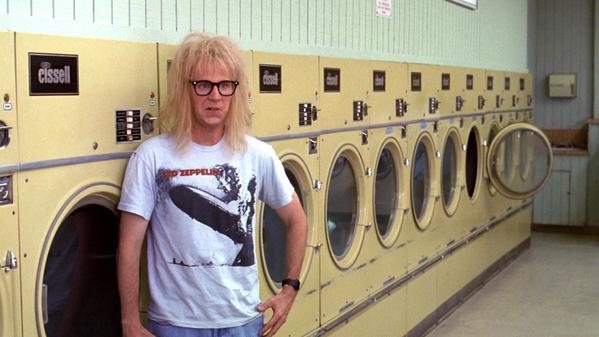 Garth's Led Zeppelin Shirt
The graphic from Wayne's World 2, on Garth's t-shirt above, is the album art from Led Zeppelin's self titled debut album. Really, what more needs to be said about such an iconic image and band?
Unfortunately the shirt is a vintage item and the only place you will find it is a second hand retailer. You can purchase a very similar shirt, which is linked below.
Check it out

→
Filmgarb uses some income earning affiliate links