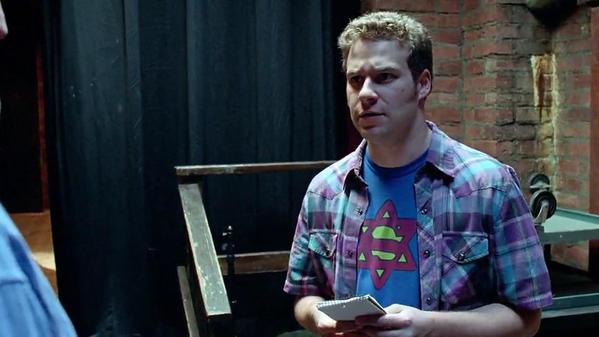 Ira's Super Jew Shirt
Ira (Seth Rogen) dons a Superman t-shirt in Funny People, but this shirt has a twist. Instead of the S being intertwined in the traditional diamond it is intertwined with a Star of David - a symbol of Judaism. There's been some strong arguments to the fact that Clark Kent might actually have been Jewish, but I don't recall his religion ever being declared in any comic. Although, most people I know who have names ending with "man" are indeed Jewish.
Regardless of the fictional Superman's religion, get this t-shirt for the super Jew in your life!
$20.00 @ teepublic →
Filmgarb uses some income earning affiliate links