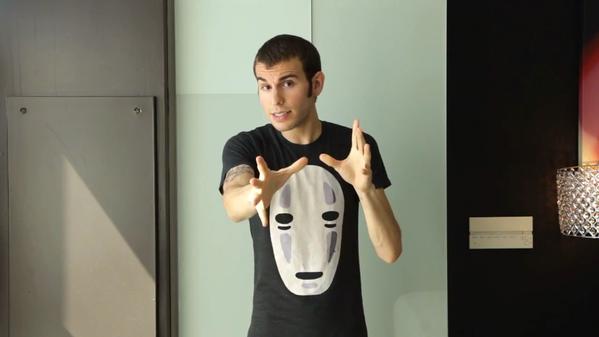 Jake's No Face Shirt
Above, Jake from Vsauce3 is wearing a 'No Face' t-shirt. No-Face is a character from the Japanese animated film, Spirited Away.
I don't often add editorial or news type shows here on Filmgarb, but there are a few reasons why Vsauce3 is an exception. Firstly, when watching the latest episode, I saw the shirt and really liked it. Secondly Vsauce3 and the whole Vsauce franchise comprises some of the best web content put out on the internet at the time of writing this post. Lastly, in the latest episode, Jake mentioned Filmgarb, which was an absolutely awesome and unexpected thing to happen. The least I could do is source one of the cool t-shirts he wears in his terrific show.
$19.99 @ lookhuman →
Filmgarb uses some income earning affiliate links