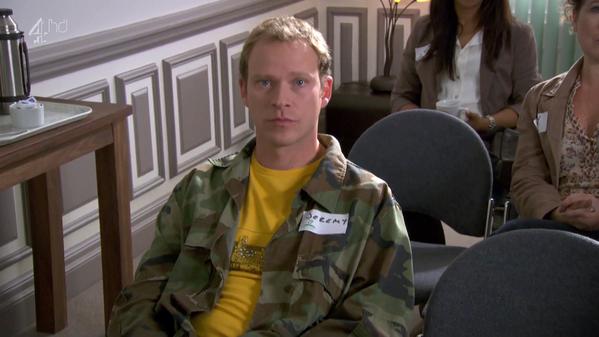 Jeremy's Camouflage Jacket
Jeremy wears this camouflage jacket, or one similar, throughout the entire series of Peep Show. These types of jackets/shirts go by a few names, if you are in the market for something similar; some call them fatigue shirts/jackets or BDU which stands for battle dress uniform.
If you haven't yet seen Peep Show, do make sure you check it out (talking to all you Americans out there). It's one of the best comedies, ever.
$29.99 @ amazon →
Filmgarb uses some income earning affiliate links