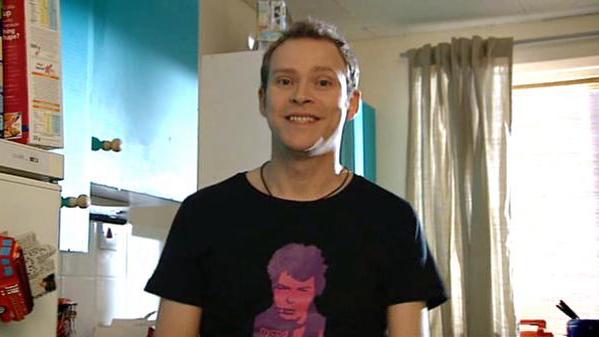 Jeremy's Sid Vicious Shirt
The man on this t-shirt is Sid Vicious, bassist and singer from The Sex Pistols. The image on the shirt is Sid's 1978 mug shot when he was arrested New York City for the murder of Nancy Spungen.
We couldn't find the same exact tee he wore in the show, but there are many close alternatives. So many in fact, that we've decided that even though we can't find this exact t-shirt, that we will link some below.
$10.00 @ etsy →
Filmgarb uses some income earning affiliate links