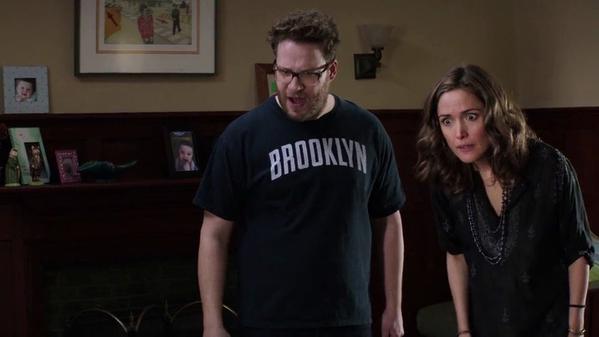 Mac's Brooklyn Shirt
When originally sourcing (most of) the stuff that Seth Rogen wore in Neighbors, I couldn't find the Brooklyn t-shirt he wore while playing Mac Radner. The shirt just says Brooklyn and those types of tees are pretty popular, you can find the words 'Brooklyn' plastered on any type of shirt, in any type of font. But that didn't matter to me, I still wanted to source the shirt and typing the words 'brooklyn shirt rogen' into Google wasn't providing any quality results.
I reached out to the costumer designer of the film and she shared with me the details of this t-shirt. It's really nice of her to take time out of her busy schedule working on all those awesome movies to help me and the website.
The t-shirt is designed by Brooklyn Industries, check out their stuffs.
unavailable