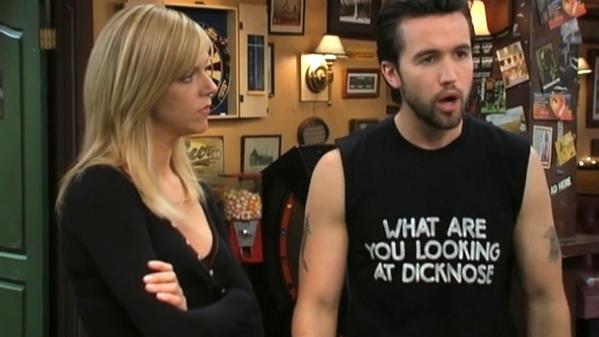 Mac's Dicknose Shirt
Sometimes, while re-watching my favorite series like It's Always Sunny in Philadelphia, I realize I've missed some notable t-shirts members of the cast have worn. In this case it was the shirt Mac wore that says, "What Are You Looking at Dicknose." I knew I had seen/heard that phrase before but I just wasn't sure of the source.
After some quick googling I realized that the same shirt was also worn in Teen Wolf; not the MTV series, but the original movie from the 80s. It was worn by Jerry Levine while playing Stiles, the director of the episode in which Mac wore the t-shirt.
Check it out

→
Filmgarb uses some income earning affiliate links