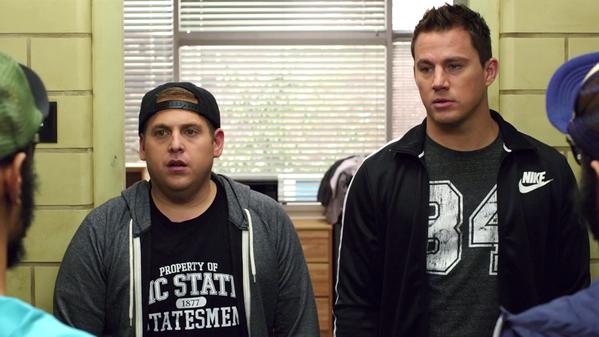 MC State Statesmen Shirt
If you're looking for an actual shirt from a fictitious college, you could buy the MC State shirt that Schmidt / Jonah Hill wore in 22 Jump Street. It's just like a real college shirt, it says 'Property of MC State Statesmen, 1977,' except it's not a real college.
The film was actually shot at Loyola and Tunlane in New Orleans.
$20.00 @ teepublic →
Filmgarb uses some income earning affiliate links