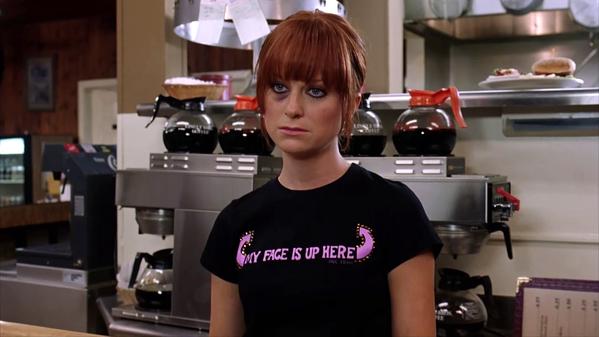 My Face Is Up Here Shirt
Yep, Amy Poehler was in Tenacious D in The Pick of Desitny. She played the 'truck stop waitress.' It's been really hard tracking the down the exact same t-shirt she wore in the film. There are loads of similar shirts, but nothing close enough to link here.
Contact me if you know where to get this shirt!
unavailable