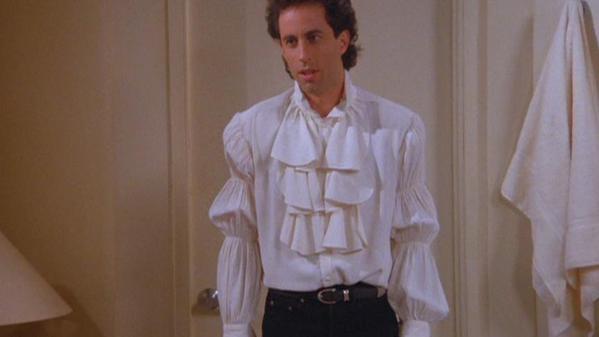 Seinfeld Puffy Shirt
That's right, you can buy the infamous 'puffy shirt' that Jerry (begrudgingly) wore on Seinfeld. What more could we possible think of to say about this awesome piece of television clothing history?
There aren't that many great options for this shirt, so some costume quality version will have to do - if you're that set on wearing a shirt Jerry hated.
Check it out

→
Filmgarb uses some income earning affiliate links