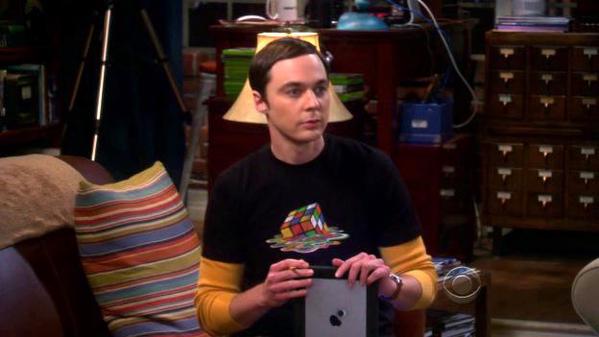 Sheldon's Rubiks Cube Shirt
If you are wondering what that thing melting on Sheldon's t-shirt is; it's a Rubik's Cube. The Rubik's Cube was (and still is) a challenging toy invented in the 70′s. If you think yourself to be a smart guy, try to solve one.
Fun fact: The Rubik's Cube was invented in Hungary by Ernő Rubik.
$19.95 @ amazon →
Filmgarb uses some income earning affiliate links