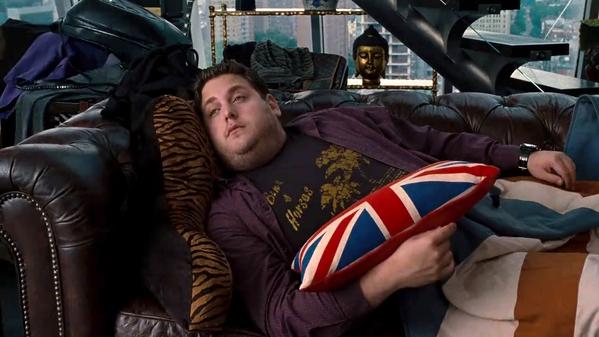 Aaron's Band of Horses Shirt
In Get Him to the Greek, Aaron Green (Jonah Hill) plays a record company talent scout. It would make sense that a good portion of his graphic t-shirts would be that of bands; much like this Band of Horses shirt he wears in the film, for a brief moment. For those of you wondering, the official name of this graphic tee is the Band of Horses palm tree shirt.
Oh, and if you like the British flag pillow in the image, you can get that here.
$25.29 @ amazon →
Filmgarb uses some income earning affiliate links