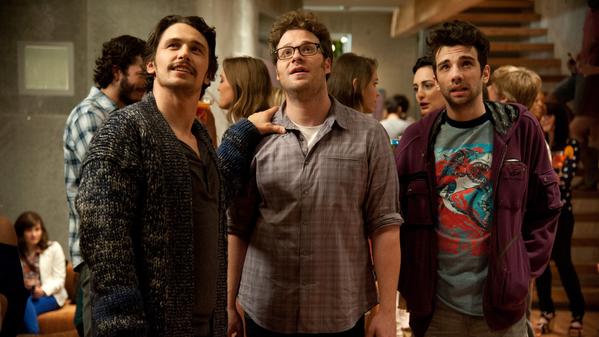 Jay Baruchel's Shark Shirt
For a good portion of the movie and in a bunch of advertisements for the film, This Is the End, Jay Baruchel wears a t-shirt with a Shark on it. Sharks are cool enough, but on this shirt, the shark is fighting a zombie, which increases the coolness factor exponentially. The shirt is made by Fright-Rags, a t-shirt manufacturer that specializes in horror genre designs.
Unfortunately this shirt was a limited time offer from fright rags and is no longer available to purchase. You can try a second hand retailer.
unavailable