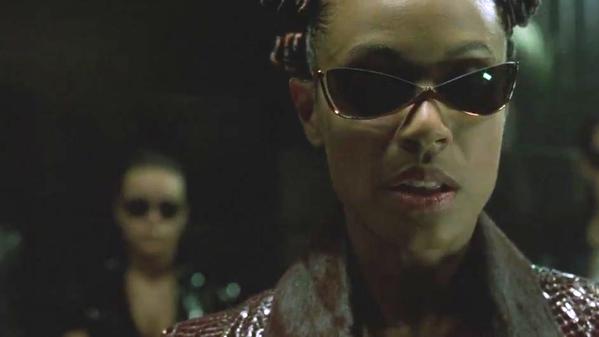 Niobe's Sunglasses
The sunglasses that Niobe (Jada Pinkett Smith) wore in The Matrix films have been discontinued and seem to be no longer available for purchase. Since I am curating most of the sunglasses worn in The Matrix trilogy I decided to add these to the database anyway.
You can check out the product page for these sunglasses if you'd like to see what they would have looked like had you been able to purchase them.
Update: It seems like this sunglasses are back in stock!
$38.95 @ matrix eyewear →
Filmgarb uses some income earning affiliate links