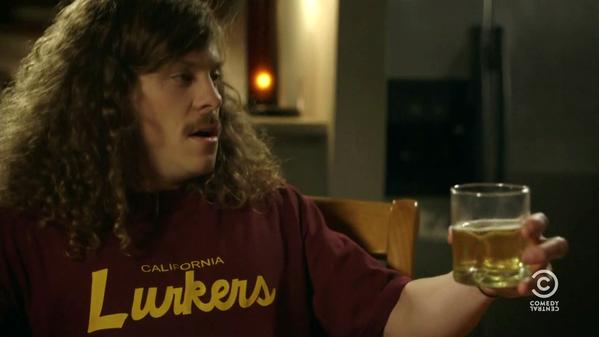 Blake's California Lurkers Shirt
The t-shirt Blake is wearing above (Workaholics) was made by an skate apparel company called Lurk Hard. The shirt is probably a design from an earlier season since their current product line up doesn't include this design. They do, however, still make a California Lurkers snapback, for those interested.
Regardless, Lurk Hard makes some great apparel and you should check out their catalog. If you really want this shirt some stores might still have some in stock, just use Google to find said stores.
unavailable