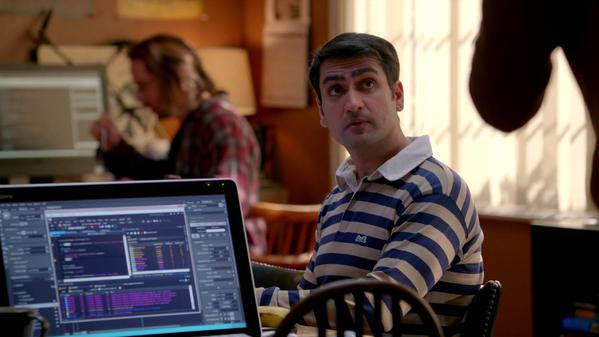 Dinesh's Polo Shirts
Throughout Silicon Valley, Dinesh (played by Kumail Nanjiani) wears a bunch of long sleeved polo shirts, otherwise known as rugby shirts. We haven't source all of them, but some of them are Le Tigre brand (you can tell by the leaping tiger logo). Le Tigre is an American clothing company, most notable as a rival to Lacoste.
It's pretty hard to track down an official Le Tigre website; Wikipedia says that it is an American apparel company owned by Kenneth Cole, yet the only website we could find is for a website that is surely not located in the US.
That being said, it is hard to track down the exact colors for the shirt featured above and the others Dinesh wears throughout Silicon Valley. Luckily, long sleeved, striped, polos are not hard to find.
$59.99 @ amazon →
Filmgarb uses some income earning affiliate links