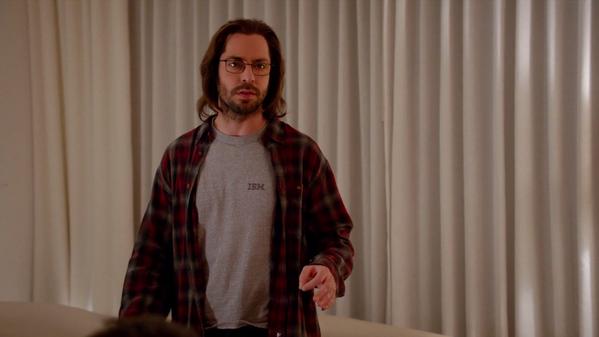 Gilfoyle's IBM Shirt
The shirt Gilfoyle wore in the eighth episode of Silicon Valley is pretty simple. It's a plain, grey, t-shirt with a small IBM logo on the left breast. Simple t-shirts are often the coolest, and that is certainly the case here. Unfortunately this is most likely a vintage t-shirt. Unless you have a father who was into computers in the 80s/90s or happen to live by a vintage shop you aren't likely to get your hands on such a brilliantly plain t-shirt.
You can check out the IBM merchandise store if you'd like, but they don't seem to carry this style.
unavailable