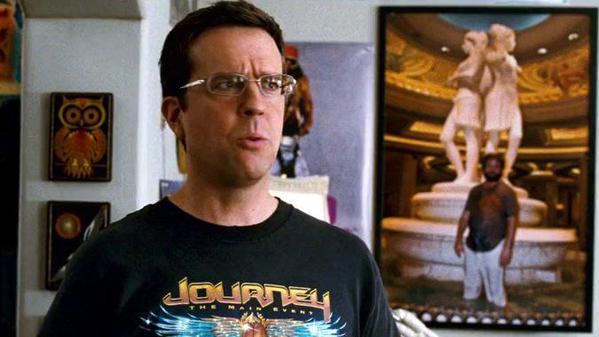 Ed Helms' Journey Shirt
Ed Helms, whilst playing Stu, wore this Journey t-shirt in the second helping of The Hangover franchise. The shirt isn't all that interesting, except for the fact that Journey is an amazing band, so we felt the need to find a little bit more information about it.
We are fairly certain that this t-shirt is from Journey's 2003 US tour. We are also fairly certain that this shirt is no longer available for purchase, unless you look at second hand shops and websites (like ebay).
unavailable