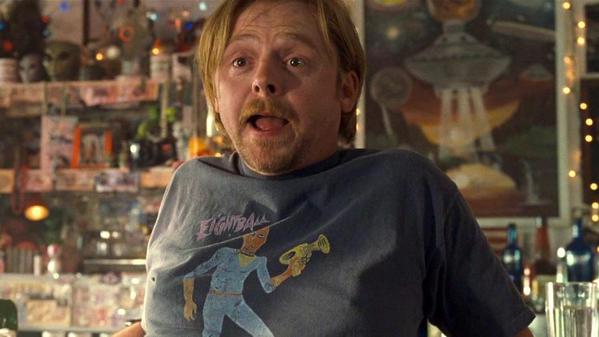 Graeme's Eightball Shirt
In the above image, Graeme Willy (Simon Pegg) is wearing an Eightball t-shirt. Eightball is a comic series by the cartoonist Daniel Clowes. If the name, Daniel Clowes, sounds familiar to you, it might be because the movie Ghost World (starring Scarlett Johansson) was based off of an Eightball serialized story line.
Ok, that brings us back to the shirt Simon Pegg is wearing in the above image. That shirt is from a single story issue of Eightball, which featured a character called "Deathray". Unfortunately, we were unable to locate this t-shirt anywhere.
unavailable