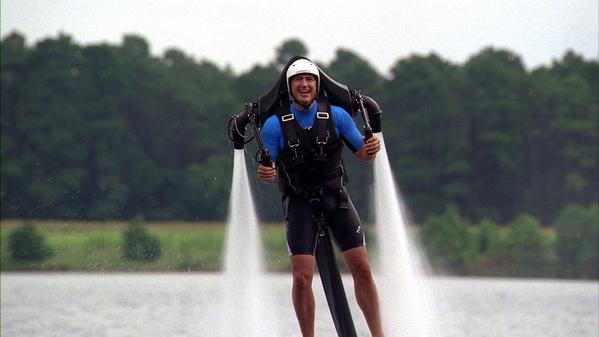 Guy's Water Jet Pack
When you're living the Sports Sesh lifestyle, sometimes you just need a bad as water craft like this water jet pack we saw Guy Young using in Eastbound & Down. Some time after purchasing his own jet pack, Kenny overthrew Guy on Sports Sesh and claimed victory over him.
Jet skis are for filthy scrubs.
Check it out

→
Filmgarb uses some income earning affiliate links