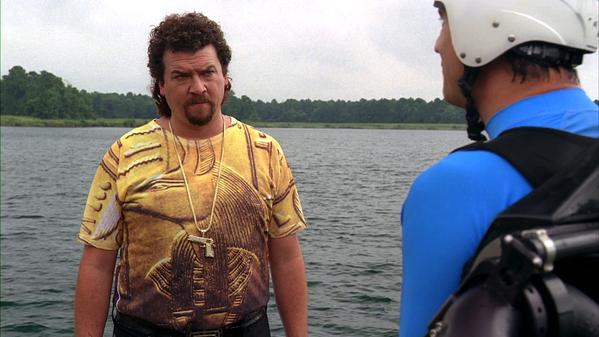 Kenny's Gun Necklace
When you're living large, like Kenny Powers in the 4th season of Eastbound & Down, you need some hot accessories to go with your pimp ass lifestyle and clothing. If you're anything like Kenny, which is doubtful, nothing will compliment your wardrobe better than a gold plated handgun draped across your chest. This necklace will let others know not only are you a street hardened baller, but also a wealthy man; true class.
Although real gold versions of this necklace exist, I've linked the less expensive "fake gold" one. One that plebians like you and I could afford if we actually had the gall to wear it.
$12.95 @ amazon →
Filmgarb uses some income earning affiliate links