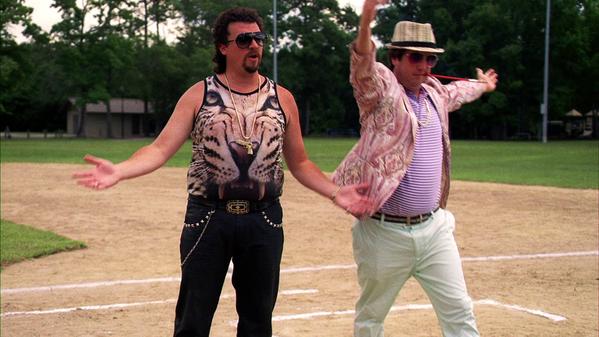 Kenny's Leopard Tank Top
Like the animal spirit of Kenny Powers, the cheetah on this tank top is ruthless and quick to take down it's prey. If Eastbound & Down taught us anything, nothing will or did stop Kenny from accomplishing every single one of his missions; like a cheetah to gazelle he always got the kill.
Finding the same exact tank as he wore in the show was difficult so I found this other lion tank. It's pretty much just as cool, and you won't have to find a way to change yourself if you ever happened to be in the presence of Kenny.
Break ya' off some.
$14.99 @ ebay →
Filmgarb uses some income earning affiliate links