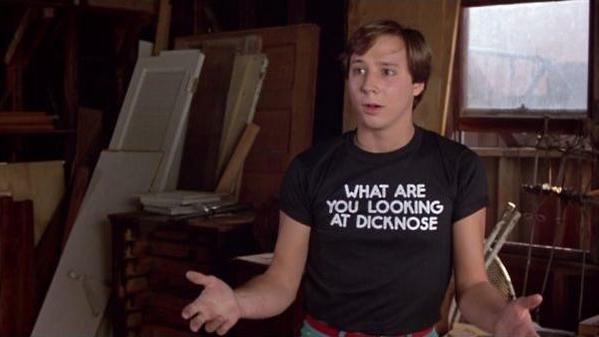 Stiles' Dicknose Shirt
Stiles (Jerry Levine) was the first actor to wear the 'What Are You Looking At Dicknose' t-shirt on screen, while playing Stiles in Teen Wolf. The second actor was Rob McElhenney while playing Mac on It's Always Sunny in Philadelphia; in an episode that Jerry Levine directed.
Who wore it best? We can't decide, but if you'd like a shirt that offends any who looks in your direction or just something remind you of the great film, Teen Wolf, go ahead an buy this one.
Check it out

→
Filmgarb uses some income earning affiliate links