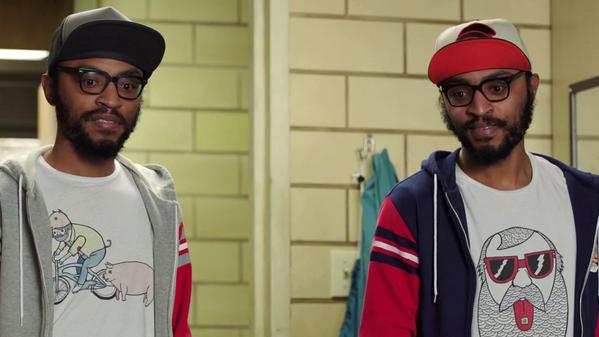 Kenny's Drop Acid Shirt
The Lucas Bros, while playing Keith and Kenny Yang in 22 Jump Street, probably wore the coolest graphic t-shirts in the film. In the image above we can see Kenny (or is it Keith?) wearing a shirt that says 'drop acid' (although you can't see that in the image). It's has some really cool artwork and who doesn't like to drop acid from time to time? The artwork is by Michael C. Hsiung and the t-shirt is sold at Wolves Kill Sheep.
If you like the graphic tee that Keith (or is it Kenny?) wearing, you can also get that at Wolves Kill Sheep. It's another by Michael Hsiung, it's called 'pork pedalers' and sold for $38.00 on WKS.
$38.00 @ wolves kill sheep →
Filmgarb uses some income earning affiliate links