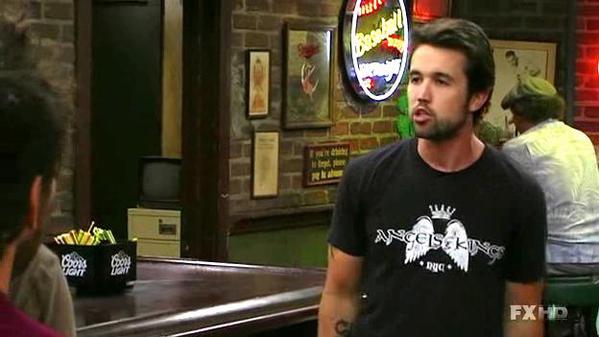 Mac's Angels & Kings Shirt
From what we can gather the shirt Mac is wearing in the above image is from a bar, called Angels & Kings, in NYC. According to Yelp! the bar is now closed; a fate destined for many NYC drinking establishments.
The good news is, if you'd like to get the shirt, the vendor who sells them seems to still have some in stock.
unavailable