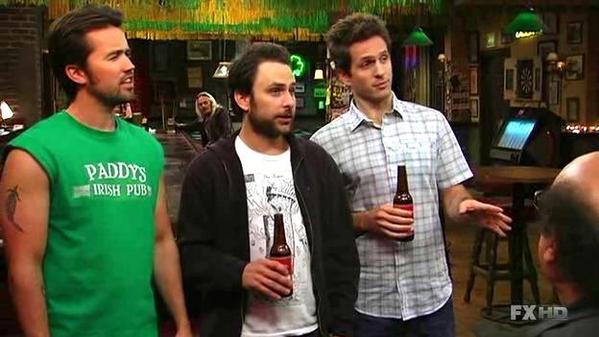 Mac's Paddy's Pub Shirt
Show your pride as a true fan of It's Always Sunny in Philadelphia by getting your very own Paddy's Irish Pub t-shirt. It's one of the best fictional bars in the TV universe!
Actually, there is a Paddy's Pub in Old City, Philadelphia, but as far as we know, it has no affiliation with the Paddy's in the show. There is, however, Mac's Tavern, in Old City, which is co-owned by Rob McElhenney and Kaitlin Olson.
$17.00 @ amazon →
Filmgarb uses some income earning affiliate links