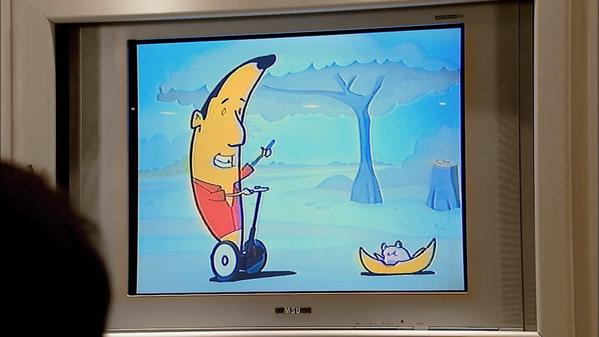 Mr. Banana Grabber Shirt
Mr. Banana Grabber is an anthropomorphic cartoon character seen in Arrested Development, based the persona of GOB Bluth. He rides a Segway, and grabs people's bananas. Why would a banana grab another banana? Those are the kinds of questions I don't want to answer.
You can pick up one of these t-shirts right now and show your love for Mr. Banana Grabber, Baby Bananagrabber, and any other Bananagrabber family character that might emanate therefrom.
$18.95 @ amazon →
Filmgarb uses some income earning affiliate links