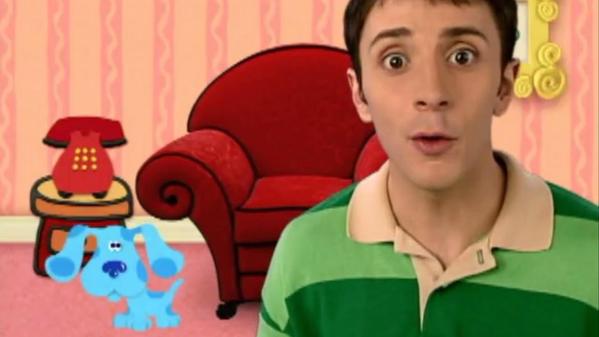 Steve's Blue's Clues Shirt
You would think the infamous rugby shirt that Steve wore in the first 4 seasons of Blue's Clues would be readily available, but it's not. The color combination seems to be not as common as one would think. We found a couple places selling very close styles to Steve's shirt, but nothing exact (the colors looked a bit off in the product photos).
Luckily there's someone on amazon that sells a close replica to this shirt.
Check it out

→
Filmgarb uses some income earning affiliate links