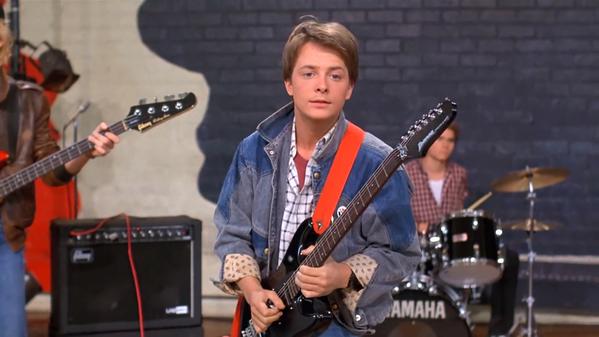 Marty McFly's Jean Jacket
This is the last installment of the Marty McFly, Back to the Future (Part 1) outfit series.
The last necessity for your very own Marty McFly outfit is a jean (denim) jacket. Marty wears this jacket under his red vest. The original manufacturer of Marty McFly's jean jacket is rumored to have been Guess. If you look at the image it doesn't seem to be one solid color of denim, but rather two different colors. I doubt anyone would notice if you just got a simple jean jacket.
Check it out

→
Filmgarb uses some income earning affiliate links