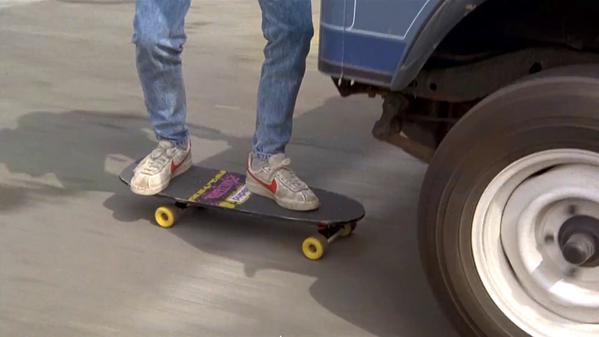 Marty McFly's Old Nikes
In Back to the Future, Marty (Michael J. Fox) wears a pair of low top Nike Bruins. The old vintage ones are hard to come by. Luckily Nike reissued this model and the Bruins are now available mostly everywhere shoes are sold.
Even though Nike Bruins are readily available, it is going to be an uphill battle trying to find white ones with a red swoosh. Major retailers like Amazon and eBay don't seem to have that color scheme. So we have to go with the best alternatives. Don't forget to get a pair of slim fitting Levis 501s as well.
Check it out

→
Filmgarb uses some income earning affiliate links