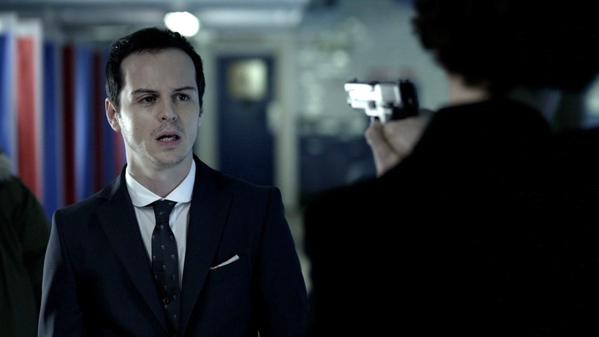 Moriarty's Skull Tie
Sherlock isn't the only one in the series who gets to have serious style. His nemesis, Jim Moriarty (played by Andrew Scott), wears some very stylish clothes throughout the series, as well. In fact, most of the characters in the series have some very nice (and pricey) tastes.
In the last episode of season 01, we see Moriarty decked on in a Vivienne Westwood suit with a very interesting tie. It's made by Alexander McQueen and has some tiny skulls on it. It's great tie if you $175 to spare.
Check it out

→
Filmgarb uses some income earning affiliate links