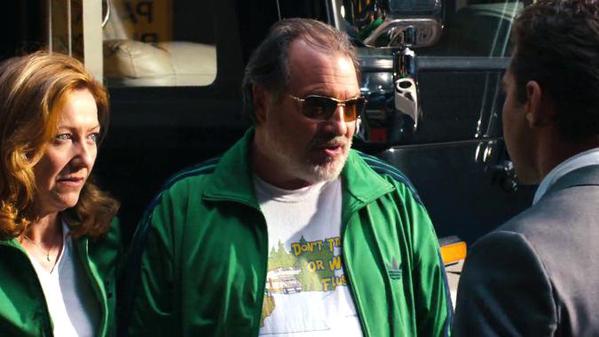 Ron Witwicky's Tailgate Shirt
Kevin Dunn played Ron Witwicky in the Transformers trilogy. Ron Witwicky was Sam Witwicky's (Shia LeBeouf's) father, in the film. Now that we got that out of the way, let's talk about the shirt Kevin Dunn wore in Transformers: Dark of the Moon.
It says, "Don't Tailgate Or We'll Flush" and has an image of a motorhome (RV) on it. Get it? Funny, right? This shirt is perfect for anyone who has an RV or a sense of humour.
Check it out

→
Filmgarb uses some income earning affiliate links