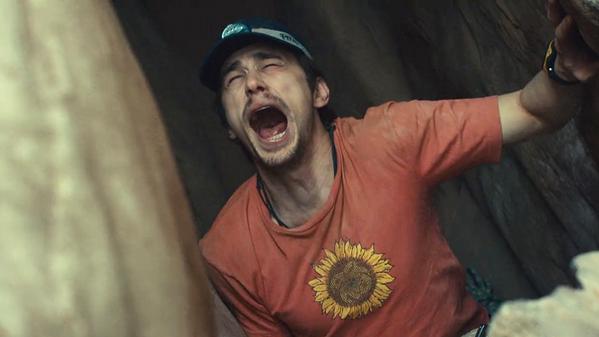 127 Hours Phish Shirt
I looked all over for the Phish t-shirt that James Franco wore in 127 hours while playing Aron Ralston; the canyoneer who amputated his forearm in order to dislodge himself from a boulder that kept him trapped for 5 days and 7 hours.
The shirt is from Phish's 2000 summer tour and is no longer in production. That tour must have been amazing, it was a few months after Farmhouse dropped, which is an absolutely amazing album and something you should listen to. Phish purists might say it was too mainstream of an album, but they're just snobby elitists.
You could try ebay or etsy if you'd really like to get your hands on this t-shirt.
unavailable