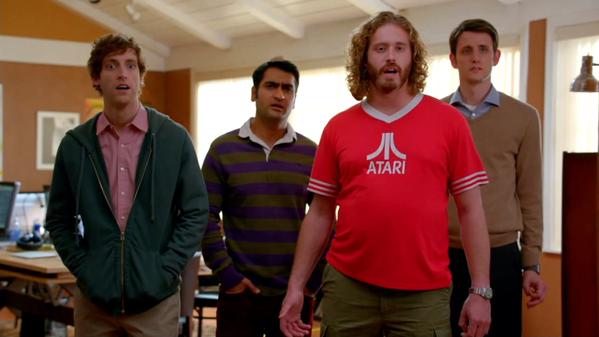 Erlich's Atari Shirt
The red Atari shirt that Erlich wore in Silicon Valley looks like it might be a vintage t-shirt; or possibly a new t-shirt that is made in a throwback or vintage style. While scouring the internet for this shirt, we found lots of Atari shirts, but none matched the ringer style Erlich wears in the above image, with the white striped on the sleeves.
Further investigation showed online auctions that were selling similar t-shirts as vintage, 1980's. We can only assume that this t-shirt was a vintage item. You can try ebay to find the exact same style or just check out the alternate styles linked below.
Check it out

→
Filmgarb uses some income earning affiliate links