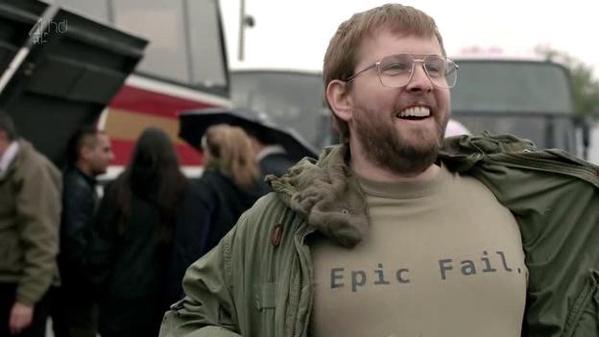 Howard's Epic Fail Shirt
For those of you who might not know, this is Howard MacCallum. He is a character (played by Greg McHugh) on the BBC series "Fresh Meat." I can not say enough good things about this show, so I won't say much except, you should watch it.
Throughout the series, Howard wears a number of interesting and funny t-shirts; this is one of them. The t-shirt says Epic Fail. Ok, so it isn't too funny or interesting, but it's still a decent shirt for those Howard fans out there.
Check it out

→
Filmgarb uses some income earning affiliate links