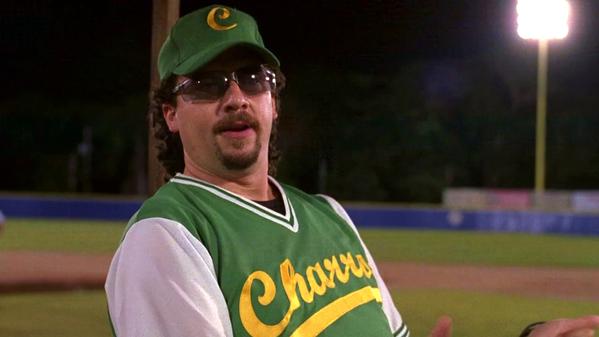 Kenny's Charros Shirt
The Charros were the baseball team Kenny Powers played for in the second season of Eastbound & Down. They weren't very good and didn't appreciate Kenny's showmanship very much, but his tenure there was certainly fun to watch. You can reenact all the funny scenes from that season when you buy the t-shirt version of his jersey.
If you're looking for something more authentic, you could also buy the costume jersey.
$19.95 @ amazon →
Filmgarb uses some income earning affiliate links