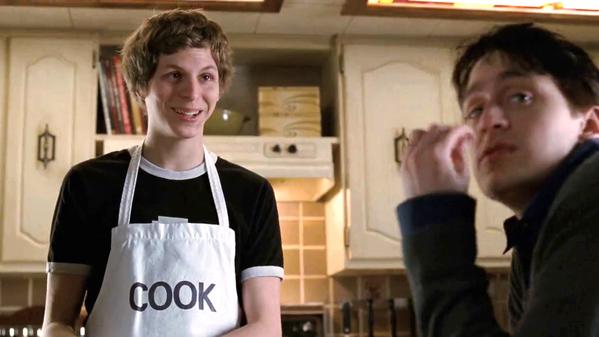 Scott Pilgrim's Cook Apron
This is a pretty simple item. We aren't exactly sure if anyone will be interested in obtaining it, but for the sake of continuity, we will give an avenue to get your very own 'Cook' apron, similar to that worn by Scott Pilgrim.
If you want the apron to be as close to the apron in the image as possible, make sure you choose to customize it on Zazzle and then select a font similar to that in the image (arial could be a good choice).
$21.95 @ zazzle →
Filmgarb uses some income earning affiliate links