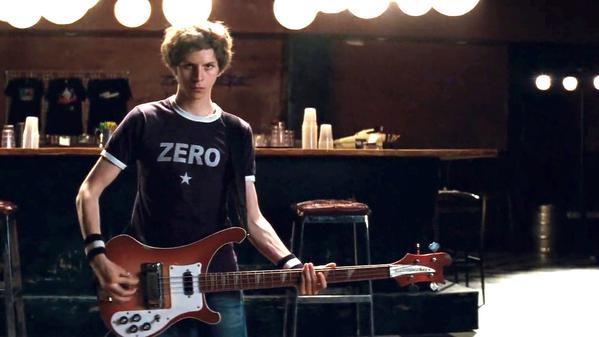 Scott Pilgrim's Wristbands
Perhaps you have a glandular disorder which causes excessive sweating, planning on playing a serious game of street ball or, maybe, you're just feeling funky and want to accessorize with that cool new Scott Pilgrim t-shirt you found, here, on Filmgarb.
Scott (Michael Cera) wears quite a few of these in Scott Pilgrim Vs. The World. If you're a guitarist and need to do some extreme fast picking, these do help reduce the friction between your wrist skin and the body of the guitar; so that's what you can tell your friends!
$9.99 @ amazon →
Filmgarb uses some income earning affiliate links