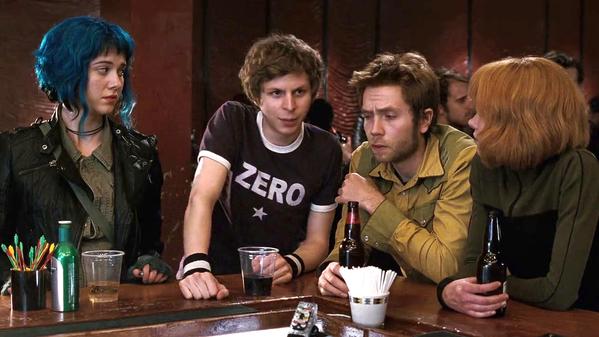 Scott Pilgrim's Zero Shirt
Don't confuse the above t-shirt worn by Scott Pilgrim to be that of the skateboard company, Zero. Although, Zero skateboards do rock, as does Jamie Thomas. The Zero in the above image is referring to the Smashing Pumpkins' single, titled 'Zero,' from their hit album Mellon Collie and the Infinite Sadness.
It is a great song and reached #9 on the Billboard charts in the year of it's release, 1996.
$28.00 @ amazon →
Filmgarb uses some income earning affiliate links