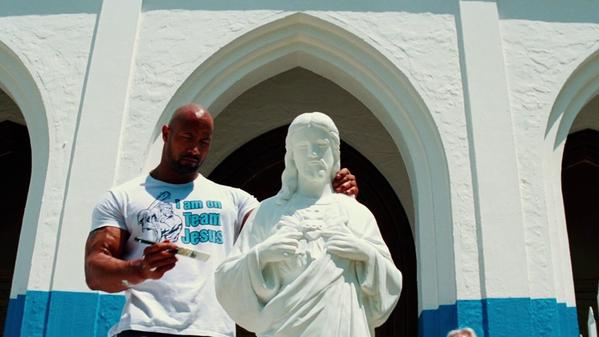 The Rock's Team Jesus Shirt
In Pain & Gain, Dwayne 'The Rock' Johnson plays Paul Doyle; a cocaine addicted ex-con who also happens to a devout Christian. The shirt he is wearing above says, 'I am on Team Jesus.' It's a great t-shirt for the Pain & Gain fan or any gentile in your life.
The shirt is sold by a storefront called "customized girl," but if you prefer, you can also buy it on amazon.
Check it out

→
Filmgarb uses some income earning affiliate links