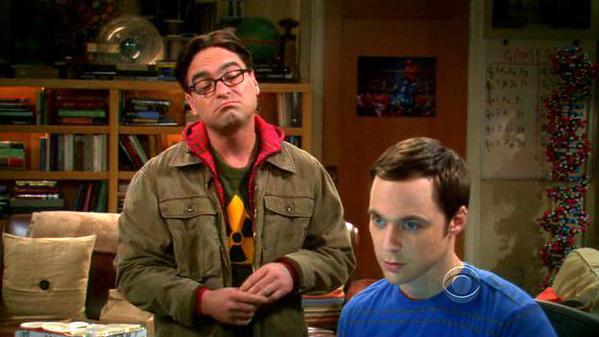 Leonard's Radioactive Shirt
This, barely visible, olive drab t-shirt features the international hazard symbol for radiation on it. The symbol first appeared in 1946, at the University of California, Berkeley Radiation Laboratory and now you can have your very own on the t-shirt you're about to buy.
A perfect replica of this shirt used to be available at an online army/navy store, but it seems they no longer sell it. I am forced to link a less accurate version or to send this listing to the graveyard; I chose the former.
$20.00 @ teepublic →
Filmgarb uses some income earning affiliate links