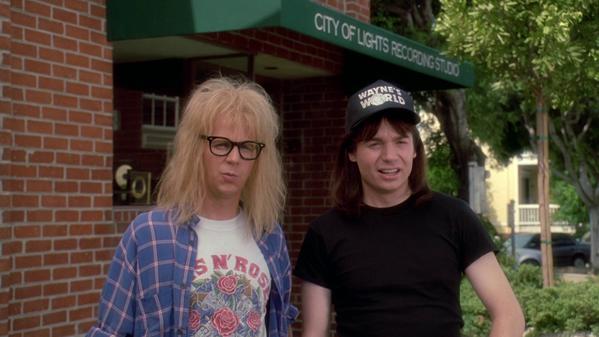 Garth's Guns N Roses Shirt
The t-shirt Garth is wearing above is from Guns N Roses 1991 tour, Use Your Illusion. The shirt actually says 'use your illusion' on it, you just can't see it in the image. If you don't believe me, check out this old sale on Defunkd. Told ya.
Well now that you know all of that, here's the bad news. You can't buy this shirt new, you can however search ebay, etsy and defunkd for one if your in the market for a $100+ t-shirt.
unavailable