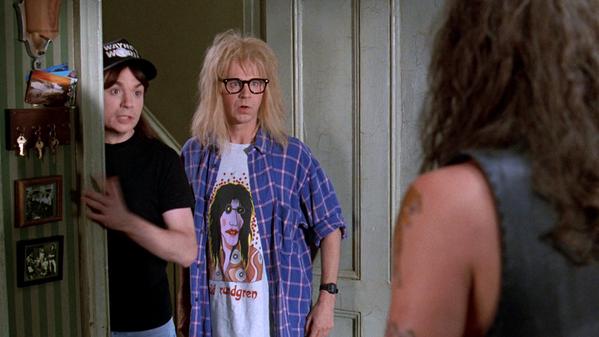 Garth's Todd Rundgren Shirt
This t-shirt, that Garth (Dana Carvey) wore in Wayne's World 2, is from Todd Rundgren's 1989 Nearly Human tour. If you're wondering who Todd Rundgren is, listen to this song, if you don't recognize it then you've probably never heard of him and can read about him on Wikipedia.
This shirt is quite old and there aren't many places that sell them. As of updating this listing in August of 2020, ebay has a few for sale, which is linked below.
Check it out

→
Filmgarb uses some income earning affiliate links